Tuesday, March 28, 2023 - Starting Spinach
I seeded a whole seed flat (32 cells) to Abundant Bloomsdale spinach this morning. I'd soaked the spinach seed for two days, which made the planting a little messy with more than one seed going into many of the cells.
The spinach will go into a narrow bed on the sunny side of our tomato cages of Earlirouge tomatoes.
Sunday, March 26, 2023 - Peas Up
With the sun out and the wind at a reasonable 5-10 MPH, I was able to open our cold frame this morning. After doing that, I strolled across our back yard to check our early peas seeded on March 2. I'd begun to worry that the planting may have failed and had been checking it daily for a week or so. To my immense relief, I saw that lots of pea sprouts had pushed up out of the ground. Whew!
I also took a good look at our apple trees. Other than the Geneva 222 rootstock in a nursery container at the side of our back porch, none were ready for another round of spray. I'm guessing that our recent cold and windy weather has slowed them down a bit.
Checking our extended weather forecast, I saw that we still have three or four frosty mornings predicted over the next ten days. It appears that I won't be putting any plants in the ground until early April.
And yesterday, I again tried Barbara Pleasant's trick of starting carrot transplants in toilet paper rolls. Last year, our toilet paper rolls came apart when wet. I bound each roll with a rubber band, although one is splitting open already. I only started six rolls with some fresh Mokum seed.
See Barbara Pleasant's How to Grow Carrots and Parsnips in Toilet Paper Rolls for her take on how to do it.
I also started soaking some Abundant Bloomsdale spinach seed today. I'll be using the seed in a few days for starting transplants. Released in 2015 by the Organic Seed Alliance, the open pollinated variety has become our favorite spinach. While I've offered seed for the variety in the past via the Grassroots Seed Network and the Seed Savers Exchange, I didn't this year. Our spinach plants perversely were mostly male plants, so we didn't get all that much seed. Fortunately, High Mowing Organic Seeds offers the variety.
Saturday, March 25, 2023 - Wind
As I sat at our kitchen table this morning sipping coffee and reading about the tornado disasters in Silver City and Rolling Fork, Mississippi, I heard an unusual noise outside. The wind was absolutely howling, but this noise was different.
When I looked out the window, I saw that our cold frame, despite its built in weights, had been blown across the yard and into some bushes. Unlike our cold frame disaster of 2021, the frame was intact and the plants that had been under it were still in pretty good shape.
The answer to the cold frame blowing away I discovered last year. I just put an old cinder block on the front of the frame. After the wind scooted the frame across the yard last year, that proved to work to hold the frame in place. This time around, I eventually had to use three cinder blocks to hold the frame in place!
My thoughts, prayers, and good wishes go out to the folks in Mississippi.
Garden Shopping
I made a shopping trip to Terre Haute's Rural King yesterday to get some peat moss. We use a lot of peat moss and compost when transplanting melons and such into the heavy clay soil of our East Garden plot. Three 3.8 cubic foot bales of peat moss ran about $20 each. The same product a year or so ago ran around $13. But armed with a $50 gift card my lovely wife had given me a year or two ago, I bought the peat moss. Interestingly, old Rural King gift cards don't expire. But after a register repeatedly rejected mind, a supervisor got an override code that allowed me to use the card.
If you've been shopping for garden items lately, you've probably noticed that a lot of garden related items have doubled in price over the last two years.
I also shopped at Menard's south for a roll of remesh to make some more tomato cages. After making a lot of them a few years ago, someone stole over half of the new cages out of the field where I store them. Unfortunately, the folks at the desk of the Menard's gave me a runaround and wrong location for the remesh. I just threw up my hands and left. I can order the roll online and pick it up next week, hoping the sales folks there can find it.
Remesh is a bit expensive. It's usually used for reinforcing concrete, but it also makes some dandy tomato cages.
Along with tending all the plants we have started, I'm watching our weather forecast for cold mornings. I'd also like to find a period when the soil might dry out enough for tilling.
Our current extended weather forecast from the Weather Underground shows three mornings of potential frosts/freezes. I'll need to be sure to close our cold frame tightly the night before those cold mornings arrive.
As to tilling our raised beds and our large East Garden plot, there doesn't appear to be a sufficient break in rainy days to let the ground dry enough for tilling. Our raised beds dry fairly quickly, but the heavy clay soil of our East Garden takes forever to dry out.
After a quick trip to town to pick up a prescription, this morning's rain had stopped. So I moved on to some more transplanting on our back porch. Standing off the porch makes the porch an ideal height for working plants.
I moved three Cora Cascade vinca from their fourpack to a large hanging basket pot. This variety of vinca usually makes lovely displays for us as a somewhat trailing hanging basket plant. I thought I had just a fourpack of Pacifica XP vinca. When I looked carefully at the three germinated cells, I found that I had nine plants! So they got spread out into individual quarters.
I also moved another Summer Showers ivy leaf geranium to a small hanging basket. At that point, I'd finished off one of the two bags of potting mix on our back porch, and it was time to quit. Leaving an open bag of potting mix there is an invitation for one of our cats to use it as cat litter.
Our cold frame is quickly filling with plants. In a week or so, some if not all of the onions will go into our large raised bed. Some of the frost hardy sage can go into our large East Garden as corner markers of the plot.
The Cora Cascade vinca transplanted today went under the cold frame. I'm hoping to give them a hurry-up, as vincas take a long time to mature for us. But when they do, they put on lovely displays of lush green leaves and colorful blooms.
Wednesday, March 22, 2023 - A Busy Day
I got the last of our communal starting pots transplanted today into larger quarters. As shown yesterday, each pot of snapdragons and painted daisies had 20-100 sprouts in them. Having been really crowded, the snapdragons were all very small, but I'm hoping they'll make it in the deep sixpack inserts.
After rain let up, I moved our twenty-two geranium plants from their three inch pots to four and four and a half inch pots. All but two of the geraniums went back to the sunny bookshelf in our sunroom where they'll enjoy warm, sunny days and cool nights that toughen them up a bit. And actually, it was still misting outside when I did the transplanting, but I wasn't going to wait another day to do it. Several of the geraniums had roots reaching out through the bottom of their three inch pots.
We lucked out with geranium germination this year. Usually a challenging seed starting, almost every Maverick Mix and Pinto Salmon seed from True Leaf Market germinated.
Yesterday, I noticed that our cauliflower starts looked a little bit droopy. I watered them and by today they looked fine, other than being a bit too tall to remain under our plant lights. So they, some dianthus, and an eight inch hanging basket of Summer Showers ivy leaf geraniums got moved under our cold frame.
A Nice Surprise
After writing the heads of PBS and PBS Newshour without any response, I was pleasantly surprised this morning to receive a call from Greg Petrowich, President & CEO of public broadcasting station WFYI out of Indianapolis. I'd written Greg, among others (1, 2), about the abrupt and unexplained cancellation of Amy Walters and Tamara Keith's Monday PBS Newshour segment, Politics Monday.
Greg had actually followed through and contacted the head of Newshour about the apparent cancellation billed by them as "a pause." What he found was that Newshour wanted to de-emphasis politics on the broadcast a bit. The segment may return at some point. While what he got may have been double talk from Newshour execs, his efforts encouraged me.
Obviously not in a hurry, Greg and I chatted about Newshour and PBS for a half hour. Beyond the issue I'd raised, we got into how Newshour folks interviewed and sometimes let off the hook conservatives spouting misinformation. After that, we got into gardening! Greg's wife is the gardener in his family (with him doing the heavy work). Besides rewarding WFYI with a contribution, Greg is receiving packets of our saved Earlirouge tomato, Earliest Red Sweet bell pepper, and Gloxinia seed. It turns out that Greg hates hothouse tomatoes as much as I do.
Sadly, the head of our other PBS outlet, WSIU, chose to ignore my letters. Obviously, they got zilch...and possibly, he needs to be replaced by a more responsive individual.
Two weeks ago, I started a bunch of lettuce. Since a lot of the seed was old and our saved seed often had a lot of plant trash in it, I seeded heavily into communal pots hoping something would come up. My reward in many cases was pots filled with plants...when I wanted only four of each variety.
While I got all the lettuce moved to individual cells in four pack inserts, I ran out of sterile potting mix before transplanting the flowers shown at left. But they're typical of what I ran into with some of the pots of lettuce.
I had several outdoor jobs I wanted to do today. Even though it was much warmer than in days past, the wind was howling once again, making outdoor work unpleasant. And...we have rain predicted for about the next four or five days.
Monday, March 20, 2023 - Cold Frame Day
Our March weather is a little crazy. We've just had a week with morning lows in the lower 20s and are heading into much warmer weather. Our cold frame only protects down to about 28°F, so setting up the cold frame had seemed a bit premature. Now we're looking at much warmer morning temperatures that don't absolutely require cold frame protection for young plants hardening off. I went ahead and set up the cold frame anyway, as we almost always have a few freezing mornings in late March or early April. The cold frame also provides some wind protection for young plants.
Wind gusts near 30 MPH made setting up the frame a bit interesting. I first put down landscape fabric to hold back weed growth and also help warm things a bit. Then I rolled out some clear 6 mil plastic, anchoring it in place with some old stones and blocks. The plastic locks onto the PVC frame with some neat clamps.
As of mid-afternoon, I haven't moved any plants under the cold frame. Later today or tomorrow, I'll move our onion transplants and some sage plants under the cold frame.
Later
Two trays of onions, a tray of sage, and tray of a little sage and parsley went under the cold frame. With today's strong winds, I closed the cold frame, propping it open a few inches with a wood block. Later, I completely closed the frame for the night.
This is my second PVC cold frame. The first one only lasted five or six years. It was too light and the strong winds we have here threw it across the yard enough times that I couldn't repair it. The new frame constructed last spring has concrete in both the front and back base pieces of PVC. Even with that, I saw the wind slide the new frame across the yard last year!
Sunday, March 19, 2023 - Starting Some Tomatoes and Peppers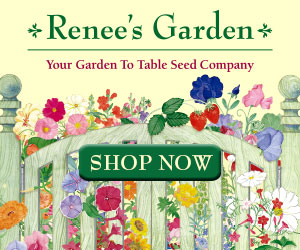 We're about six weeks away from my May 1 target date for transplanting our first tomato and pepper plants into our garden. While our last frost date is April 14, I've learned from experience to give warm weather plants a little time past the frost date. When I've cheated on that, I've occasionally ended up with stunted, underperforming plants.
So today I started twelve cells each of Earlirouge tomatoes and Earliest Red Sweet peppers to go into our raised garden beds. Six caged tomato plants and seven caged pepper plants will fit in the areas I have mapped out for them. These will be our only tomatoes and peppers in our main garden as we isolate them there for seed saving.
The seed went into deep sixpack inserts filled with sterile potting mix. Since neither variety requires light for germination, the seed got covered with about an eighth inch of potting mix. The pepper seed was seed saved in 2021 and 2022. For the tomato seed, I went back to some of our original seed saved in 1988 for two cells. The rest was a mix of seed saved in recent years.
The inserts went into a tray over a soil heating mat set at 75°F and covered with a clear humidity dome.
I'll be starting more tomatoes and some paprika peppers mid-April for our East Garden plot. Because that area dries out very slowly, I aim to begin transplanting into it around the first of June.
Our how-tos, Growing Tomatoes and Growing Peppers, give more info on how we grow these crops.
I'd bought a couple of bags of potting mix yesterday, planning to uppot our geraniums today. With our high temperature unexpectedly to be 28°F and the bags of soil frozen on the back porch, I had to delay my transplanting plans. That's March in Indiana.
Instead, I brought in our saved tomato and pepper seeds. Two batches of tomato seed still needed to be hot water treated. Last year's Earlirouge and some Crimson Sprinter seed from 2021 were treated.
To maintain the seed in 122° hot water for twenty-five minutes, I place a Pyrex cup in our kitchen sink with hot water all around it. I keep a teapot of hot water on the stove to boost the temperature of the water in the cup throughout the process. Something new I added was a cup of cold water nearby for times when I dump too much hot water into the cup and the temperature exceeds 122°.
While the seed went onto coffee filters to dry, I started germination tests for both varieties. I'll be seeding some Earlirouge before the tests are done. The Crimson Sprinters and our other tomato varieties for our East Garden plot won't get seeded until mid-April.
Friday, March 17, 2023 - St. Patrick's Day
Winter has reared its ugly head lately, and we have several more days of cold, windy weather that make working outside unpleasant. So far today, my only gardening chore was watering all the stuff we have started and growing in several areas around our house and basement.
Since my wife has a retirement dinner for a friend at work to attend tonight, I made our St. Patrick's Day corned beef and cabbage for supper last night. I made enough that we both had it again for brunch today.
I'd never made corned beef and cabbage before, so I closely followed a recipe from A Taste of Home, Favorite Corned Beef and Cabbage. The corned beef was good, and the cabbage even better.
A not so happy surprise was that we're down to about a dozen carrots from our fall harvest of them. We only got three pounds of carrots then instead of the usual seven or eight pounds. We store our carrots in the fridge in Debbie Meyer Green Bags.
I received an email this morning from the Garden Tower Project proclaiming, "Spring Is Here!" Looking at our extended weather forecast, I'd have to say, "Not so fast."
I'm still waiting for a time when it's safe to move plants out under our cold frame to harden off. It only protects to around 28°F unless I want to mess with throwing a heavy tarp over it each night. I'm also searching the forecast in vain for days without high wind, rain, or freezing temperatures the next morning to spray our apple trees again.
Without moving stuff to the cold frame, we're just about at capacity for our growing transplants. In a pinch, I can move bigger stuff, mainly hanging baskets, to our dining room table. It currently holds one tray of gloxinias that refuse to stop blooming and trying to produce seed. But our plant rack is full with lots of communal pots that need to be split up into individual cells of four- or sixpack inserts. Our south facing sunroom shelf is also full of plants. And our twenty-one geraniums there are just about due to be uppotted to four inch pots.
Other, non-gardening stuff - Postage Stamp Scams
While on Facebook this morning, I almost got sucked into a scam. Three different ads offering Forever postage stamps in volume for about half price almost had me clicking an order. Fortunately, I Googled "Postage stamp scams on Facebook" and found this had been going on for several years. The half price stamps are most likely counterfeit.
The Greedy New York Times
Over the last few years, I've supported print and online newspapers such as our local Sullivan Daily Times, the Washington Post, and the New York Times. (Note: No link of support provided. FU NYT) While I'd accepted paying $17 per month for The Times, I was disappointed that my subscription didn't include many food articles that required an additional subscription add-on. When The Times bought The Athletic, it too was mostly unavailable to subscribers without an add-on upgrade to The Times' All Access level.
Then, when I would click on a Times' link, I began getting a page demanding a paid upgrade to their All Access level. I somewhat angrily clicked through the ad pages to get to the article I'd already paid to read. Eventually, the ads moved to the top of pages I clicked on. But The Times had lit my fire. I'd sent them an unanswered snail mail about this issue in October.
Over the weekend, I ended my subscription to The Times. Towards the end of the process, The Times offered a renewal at $1 a week ($4 per month) which of course, didn't include food or sports articles.
Great business plan, Times! Incensed, I cancelled my subscription.
I got out fairly early this morning and sprayed our apple trees with Fung-onil Fungicide
. Only one of the trees, our young Stayman Winesap now entering its fifth year, had lots of fuzzy buds that demanded spraying now. That tree produced its first apple last year. Our younger Stayman Winesap was close to being ready, but will require further spray later on. And our Golden Delicious and a volunteer tree had yet to have buds begin to swell. Even so, all of the trees, including one Geneva 222 rootstock by our back porch, got sprayed. I'll need to spray again soon, as it's supposed to rain this evening which will wash off some of the spray.
I linked to Paul Gautschi's excellent YouTube, Controlling scab and other fruit tree diseases about the timing for spraying fungicides on apple trees last month. It's worth watching.
The spraying didn't go especially well. The wind picked up and I got a faceful of fungicide mist despite wearing a hat, gloves, sunglasses, and a facemask. But that didn't compare to when a sprayer hose leaked fungicide all down one of my legs. I started this week with what I thought were three serviceable sprayers. Cannibalizing parts, I finally got one good one. And of course, my clothes went into the wash and me into the shower.
I keep three sprayers clearly labeled "Roundup," "Organics Only," and "Insecticides." So to keep things the same, I ordered a couple of one gallon Roundup Sprayers which I've had much better luck making them last.
Some of the lettuce I seeded on Monday surprised me yesterday. About half of the pots seeded had germinated. More were up today. We're a long way from lettuce salad, but the quick response was gratifying.
A front page article in our local newspaper led me to a Purdue University posting, Gardeners asked to be vigilant this spring for invasive jumping worms. The article warns that "Jumping worms will consume all organic material from the top layer of soil, leaving behind a coffee ground-like waste with no nutrients for plants or seeds."
It went on to quote Robert Bruner, Purdue Extension's exotic forest pest specialist, "This is the kind of invasive pest that is moved almost entirely through human activity. They don't crawl superfast. So, when they move, that means they're moving because we're transferring soil, say, from someone's plants or someone's compost and we're bringing them to a new area."
What really caught my attention was the line, "Currently, the worms are being found in cities around southern Indiana...particularly in Terre Haute." Terre Haute is about 30 miles north of us. A Maine Department of Agriculture article has an image and descriptions for differentiating jumping worms from normal nightcrawlers.
Carhartt Closeout Event
Wednesday, March 8, 2023 - Ivy Leaf Geraniums
Years ago, we got a beautiful ivy leaf geranium plant grown from seed. In the years since when I tried over and over, we got poor germination from the ivy leaf varieties' seed from several different seed outlets. The few plants that survived never came into full bloom as one did in 2011.
The quote somewhat questionably attributed to Albert Einstein, "The definition of insanity is doing the same thing over and over and expecting different results," is quite possibly applicable to my repeated efforts to get ivy leaf geraniums to bloom. But...I'm trying once again with some seed from Outside Pride.
Only four of the ten seeds I received germinated. Even that is a lot better from seed from a number of reputable seed vendors over the years. This plant type has been a problem for us.
With one of our four Summer Showers plants now in an eight inch hanging basket pot, I still have three plants left to play with. They may end up in hanging baskets or in the planter on our cistern.
I got just one other gardening job done today. I sprayed the area where our cold frame will go with weed killer. Later, I hope to till the area to smooth it to make better contact with the bottom of the cold frame. One more step will be to spread black landscape fabric over the area. It should hold back weeds and also help with holding in heat under the cold frame. I tried it last year for the first time under our cold frame, and it worked out well.
Tuesday, March 7, 2023 - Gloxinias Breaking Dormancy
While downstairs starting some laundry this morning, I thought to check our trays of dormant gloxinias. The tray that held plants that had been dormant the longest had eight of the ten gloxinias having broken dormancy. Sometimes it's hard to see the new growth emerging from the gloxinia corm. Fortunately, the new growth often has a touch of pink to it.
Gloxinias often remain dormant for about two to three months. During that time, I keep ours on a dark shelf along an outside wall. And during dormancy, the plants receive no water. So, it's important once the corms show signs of growth to repot and water them.
The repotting involves rubbing soil from the sides and bottom of the corms and then placing them in fresh potting mix. Since the gloxinia corms were in the range of 2 1/2 to 3 inches in diameter, I was able to reuse the four and a half inch pots they'd been in. Looking back, I should have used clean pots!
Monday, March 6, 2023 - Starting Lettuce
We had another lovely late winter day today. Our high temperature was 73°F, but with very strong winds. I got out to check on our raised garden beds, but didn't do too much more outside. We're headed for more seasonal weather. When we get another run of nice days, I need to clean up the landscaping around where our well repair occurred and also cut up two large trees that are mostly down. Even with today's warm temperatures, I had lots of errands and indoor chores to keep me busy.
According to Johnny's Selected Seeds' Seed-Starting Date Calculator, we may be a bit late in getting our lettuce transplants seeded. It suggests starting lettuce February 10-24. But according to Joe Gardener (Joe Lamp'l), one should start lettuce 3-4 weeks before ones last frost date. Our frost date is April 14, so we're a little early. But with our cold frame, we should be okay.
I started ten communal pots of lettuce today, mostly because I was unsure of some of our saved seed's quality. For head lettuce, I used saved seed to start Crispino and Sun Devil. Our summer crisps will be Barbados and Nevada. For Romaine/Cos lettuce, I seeded Jericho, Coastal Star, Paris Island, and Better Devil. I also seeded some Nancy butterhead and Dark Red Lollo Rossa.
That's way more lettuce than we'll need. I'll have to sort that one out when it's time to thin and transplant out of the communal pots and later when we transplant into our garden.
For the seeding, I used 3 1/2" round pots filled with sterile potting mix and a layer of vermiculite on top. Since some lettuce seed germinates better with a little light, the seed went on top of the vermiculite uncovered but pressed into the vermiculite. The tray of lettuce seed went over a soil heating mat set to 75°F covered with a clear humidity dome and under our plant lights.
Last year, I planned to save seed from the Crispino and Sun Devil varieties. That went well, but I also ended up saving seed from three other varieties that bolted, bloomed, and produced seed. This year, I'm not planning on saving lettuce seed, but hoping to keep the rabbits and deer out of our lettuce area.
I tell all about our lettuce adventures in our how-to, Growing Lettuce.
Also last year, I forgot to start any marigolds. I missed having them along the edges of our main raised garden bed. So after doing the lettuce, I started two communal pots of marigolds. One pot went to yellow marigold varieties and the other to a mix of several brocade varieties.
We have another sunny, warm (lower 60s) March day here today. Our weather outlook is pretty typical for March with some warm sunny days and some overnight freezes. I'm watching the outlook to see when we might start moving plants under our cold frame.
I got outside for a couple of chores this morning. I'd noticed gaps in our rows of garlic, so I used the cloves from three garlics to fill in the gaps. I've never spring planted garlic, so I don't know how this will turn out, although several sources suggest it's possible.
A second chore was filling in a mysterious 14" oval hole about 6-8" deep in our early pea row. It was a mystery until I spotted deer tracks in the bed. Deer are said to love peas, but I've never had them dig up seed to eat before. I suspect the treated seed may have given the deer a stomach ache. I filled the hole with some compost, sprinkled some pea seed across it, and then covered the seed with more compost.
The compost had been under mulch that had surrounded a failed fall planting of short peas. I was moving the mulch to one side of our early peas when I found the compost under it.
It was nice to see the sun out today as we had high winds and lots of rain yesterday. Unfortunately, other than trimming our one rose bush, I didn't get out much today. I spent the whole afternoon fighting Turbotax's convoluted electronic authentication filing system. Eventually, I just gave up and printed our tax returns to mail. I suspect that I'm done with Turbotax for requiring the latest computer OS and some really sloppy programming in the future.
Lightening my spirits a bit, I did notice that the two inch plus rains hadn't washed up more than a few of the early pea seeds I planted on Thursday. And our fall planted rows of garlic are also filling in nicely.
Before I ventured into the dark depths of tax returns, I started some Madame Butterfly and Rocket Mix snapdragons and a pot of Painted Daisy daisies. I then uppotted some celery and thyme started in communal pots to fourpack inserts. I also moved some impatiens to a hanging basket pot.
Thursday, March 2, 2023 - Petunias and Peas
We're having a gorgeous day today for outdoor gardening. There's bright sunshine and temperatures reaching the 50s.
While I waited for it to warm up outside this morning, I transplanted more petunias into hanging basket pots. Both our Supercascade and Double Cascade petunias were rapidly outgrowing their egg carton cells. I started one pot with all Double Cascades with another with a mix of Double and Supercascades. That now gives us four hanging basket pots of trailing petunias to hang from our back porch.
Getting outside, I used a garden rake to make a furrow down the marked area in our main raised garden bed about two to three inches deep. Then I spread soil inoculant, 10-10-10 fertilizer, and ground limestone down the row. I used a garden hoe to work the soil and also work the soil amendments into the soil. Since it's necessary to treat our pea seed with Captan fungicide, I hope working the inoculant well into the soil will allow it to survive the fungicide. Once the peas are up and a recent order for more inoculant comes in, I may topdress the planting so the pea plants will be sure to be able to fix nitrogen on their roots.
I used pea seed saved the last two seasons for this planting. The seed was from combined plantings of the Champion of England and Maxigolt varieties. Since I was planting seeds covered with captan, once classed as a probable human carcinogen, I wore vinyl exam gloves when doing the planting.
Note that the center image above was taken after just half of the seed was applied. The right photo is of the bed after I firmed the soil with the head of my hoe. Once the peas are up, I'll erect a trellis on either side of the sixteen inch wide bed. Because of the strong winds we frequently experience here, I gave up using a single trellis for our peas and tall cucumber vines. The double trellis contains them fairly well and somewhat prevents them from blowing off the trellis netting.
A last, but important step was to spread Repels All and Milky Spore over the entire raised bed. The Repels All is to discourage our cats and dogs from digging in the bed. The Milky Spore is to kill Japanese beetle larva that moles go after.
Checking my gardening records over the last twenty years or so, I found that this is the earliest I've ever gotten our early peas into the ground. The next closest planting date was March 3, 2020. That year, our peas began to mature on June 5! So I'm hoping that with a mild end to winter, we may get a great crop from our tall, early peas.
I tell about our peas from planting to harvest and freezing in our how-to, Another Garden Delicacy: Homegrown Peas.
Commentary
I'd ended a posting at the end of February with a pretty nasty rant. I was upset that no one at the Seed Savers Exchange had responded to some concerns I'd shared via email and snail mail. Thinking better of it, I pulled the posting a few hours later. I reserve that right on my site, but only do it in a twenty-four hour window after a posting. (That gives me time to sober up and get off my high horse.
)
As it turned out, I got a call yesterday from Mike Bollinger, Executive Director of the Seed Savers Exchange. It turns out Mike had been off for a bit with a broken ankle!
While Mike might have just been saying all the right things, he seems to share my concern over the dropoff of listers in SSE's Exchange. It appears that we older seed savers and listers are dying off without younger seed savers replacing us. Other than giving The Exchange greater visibility on SSE's home page, I really didn't have any good new suggestions for correcting the dropoff. In a highly critical column about SSE in 2018, I'd listed a number of things I thought SSE should be doing. Number one was "Include highly visible links (not just toolbar links) to the member exchange on the SSE home page."
Numbers two and three on the list were:
Aggressively seek new members. SSE appears to have lost many members over the last few years. Again, as we old guys die off, a new generation of seed savers needs to be engaged and trained.

Offer reduced price hardship memberships; possibly as a one time only deal ($5-$10?) and maybe the same for new members. At one time, hardship members were allowed to write in an amount they could afford! Compared to previous membership prices and plans, SSE is beginning to look pretty greedy.
Mike also stated that the Annual Yearbook should reach SSE members in early January. Number 12 on the 2018 list of suggestions was:
Get the annual print yearbook into members' hands in early January. Coming out in late February severely diminishes the usefulness of the print yearbook.
Since John Torgrimson turned over leadership of SSE in 2016, I've had the issues stated in the column, Time to Let Go, with SSE. Until yesterday's call, no one seemed to be listening. I think SSE is now paying a price for their collective imperiousness.
I suspect that Mike Bollinger has a lot of issues and goals on his plate. Taking time to call me seems to be a good sign. We'll see.
| | | | | |
| --- | --- | --- | --- | --- |
| | | Required FTC Disclosure Statement: Botanical Interests, Burpee, Renee's Garden, and True Leaf Market are some of our Senior Gardening affiliate advertisers. Clicking through one of our ads or text links and making a purchase will produce a small commission for us from the sale. | | |
Moving toward getting some seed in the ground, I began cleaning up the area where our early peas will go. I manually pulled lots of chickweed from the bed this morning. Later, I scuffle hoed the bed to disturb small weeds I hadn't pulled. I finally measured, staked, and strung twine to mark the proposed planting area. I hope to plant some landrace peas, a cross of Champion of England and Maxigolt, tomorrow.
Planting our peas this early isn't unusual for us. Treated pea seed seems to know when to germinate. And with the mild temperatures we've had and may have, we could get an early start on peas.